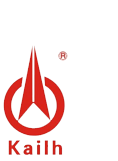 Kailh MX Hotswap Sockets
In-Stock
Tax included
Price is finalized during checkout
Delivered within 5-7 days
A Kailh MX hot-swap socket that is frequently used on hot-swap PCBs in the custom mechanical keyboard world.
Subscribe To When In Stock
You have successfully subscribed to this product
Designed for easy and fast PCB-mounted switch installation, these sockets eliminate the need for soldering and make switching between different switch types easy. With durable and high-quality construction, these Kailh MX sockets are perfect for both experienced and beginner keyboard builders.
Please take into account that PCBs need to support by default hot-swap sockets since their usage has PCB design needs/implications.
Each unit contains a package with 10 sockets.
Specification
Dimensions: 15mm x 6mm x 3mm
Composition

Plastic

Dimension

15mm x 6mm x 3mm